Ladies, I know we husbands can be hard. OK, we could be downright unbearable sometimes!
I have a counselor friend who says "If you want friends, be friendly". I am stealing that phrase for union – "If you need a lover, be a lover." "If you want a friend, be a friend." "If you would like to be encouraged, be an encourager!"
Take those phrases to heart as you go through this list of 51 tips to help encourage your husband to be the best for you and your marriage!
Iron his clothes for him.
Do not nag when he messes up, or hasn't performed up to your expectations.
Initiate sex without him having to ask.
Leave notes in his drawers.
Leave notes for him in his vehicle.
Send him messages via text or email during the day.
Compliment him on a job well done.
Massage his back or neck.
Love and appreciate him before he gets it right.
Look into his eyes as he speaks.
Never bad mouth him to your kids.
Begin to try and understand (maybe enjoy) what he loves – such as sports, Critter Control Cost, cars or searching!
Do not rub it in his face when you are right, and he's wrong.
Even if the "Big Game" bores you, or you just "do not get it" – sit and watch.
Tell him you believe in him.
Tell him he is a great father.
Tell him he is a great lover.
Tell him he's your very best friend.
Show up at his workplace in nothing but an overcoat. (Ok, maybe you can't do that one too readily, but you can…)
Show up at his office with a gift that others would be able to notice on his desk. Probably not flowers – but maybe a cool framed pic of the both of you?
Listen to him when he talks.
Make your bedroom a safe haven both of you can appreciate.
Tell him what's on your mind – if he's up for it!
Bubble Bath.
Shower with him.
Use two words: "I'm Sorry".
Use four words: "I respect you honey".
Use six words: "I love you more each day".
Use seven words: "I think you're SO SEXY honey!" .
Use eight words: "God has blessed me with a terrific husband!"
Be dessert.
When he gets home from work – meet him at the door with a smile and a kiss.
Let him enjoy time with his friends.
Be quick to apologize when you mess up.
Touch him more often.
Smile at him.
Kiss him passionately as he walks out the door.
Learn about his job.
Buy him his favorite: cigar, candy, toy. . .etc!
Take him to a lingerie shop and let him pick what he likes on you.
Write down the things you love about him. Send it as a letter, or read it to him in bed.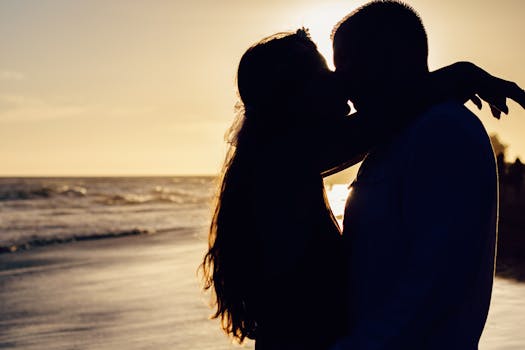 I know a list such as this can be daunting. I'd encourage you though to print it off, highlight the ones you want to try, and apply one or two into your life. Then, after a bit, try another bunch. I'd really like to hear what happens in your marriage!